Some of the ways we engage at scale
Leadership development sessions
Over a multi-day interactive session, we engage with team leaders and help them work better together. Ideal for uncovering and resolving underlying tension or issues, creating alignment at a high level, and crafting an inspiring, unified vision for the future. Due to the sensitive nature of these sessions, we limit what we share from our past clients. Reach out to us for more information on our leadership content and programmes.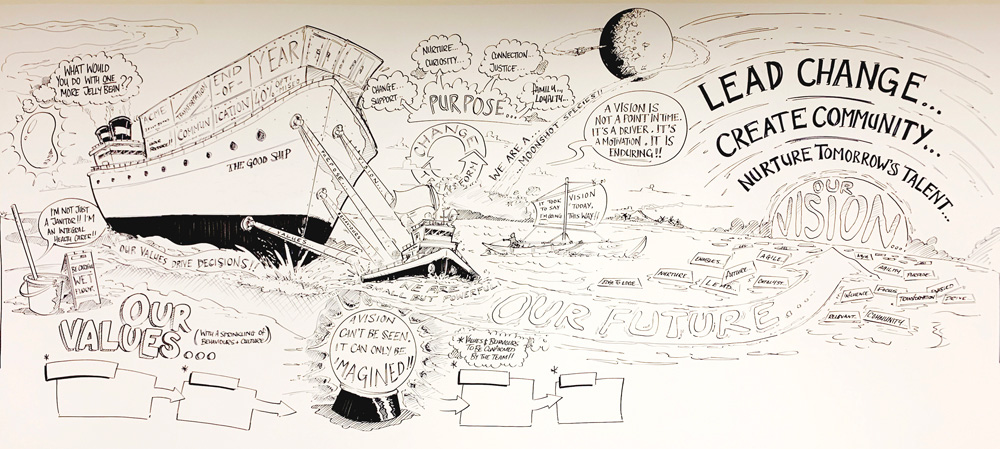 Interactive team sessions
Ideal for gaining perspective and kickstarting behaviour change, our multi-day worksessions get teams on the same page through deep conversations and a wide range of activities and exercises designed to put pen to paper for clear actions and plans for the future.
Our library of webinars, courses, guides, and assessments are ideal as targeted solutions to a universal problem across your teams. We use these tools to engage and train broad groups on practical topics such as boundary-setting, stress management, purpose, communication, and more.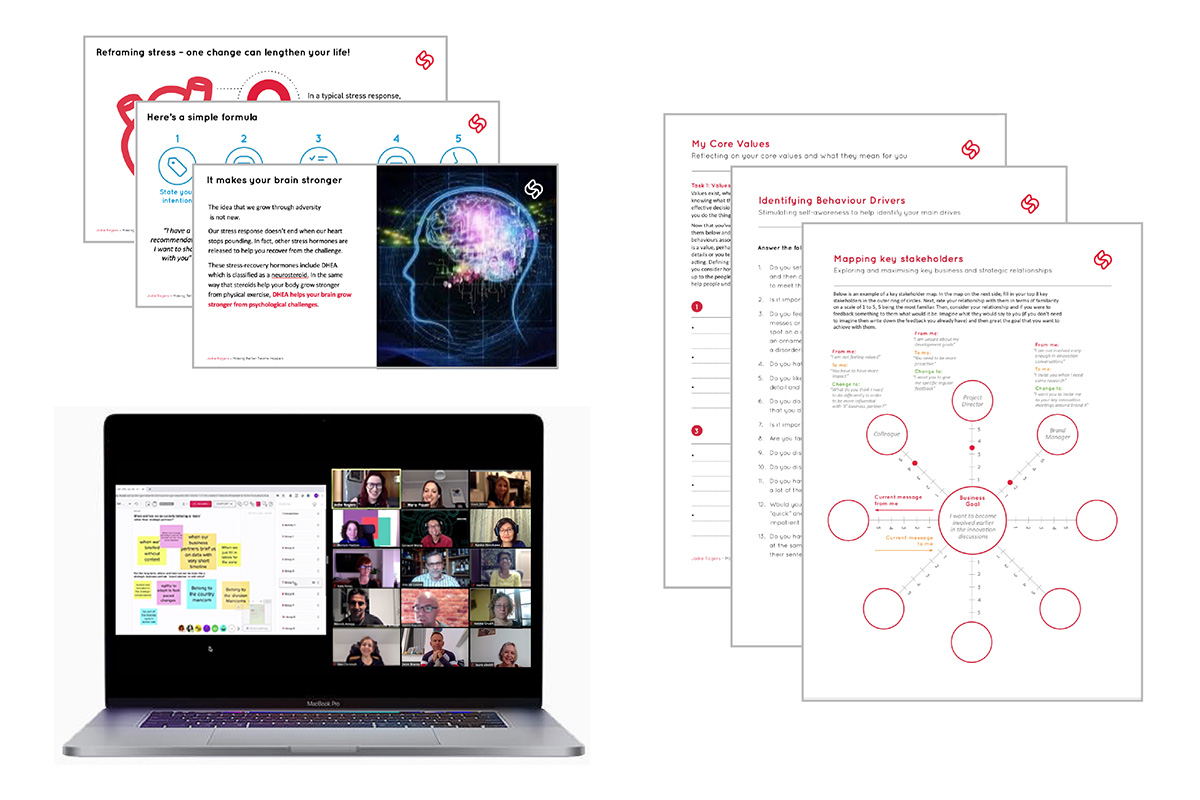 For teams who want lasting behaviour change or a more immersive experience of a variety of topics, our long-term programmes create momentum and a journey of shared learning. We deliberately use a variety of content & delivery formats to provide multiple points of engagement for all types of learners, and to reinforce new habits over time.
We recognise the challenges of rolling out change when working with globally expansive or diverse teams, so we work in tandem with you to amplify the impact of our content. Through our 'Train the Trainer' programmes, we equip talent professionals with the content and delivery skills to bring change to every part of your organisation.